Clevis & Pull Tabs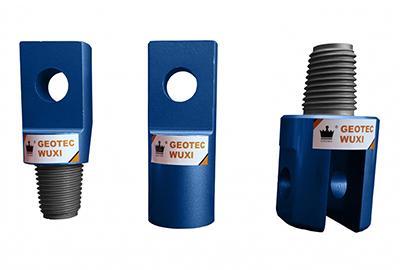 Pull tabs is made by alloy steel and heat treatment, clevis consists of bow cross pin and nut which is used for high safety.
Features
100% screw thread inspection
Made of heat-treated alloy steel
The clevis & pull tabs is diversified in sizes, perfect for all drilling equipment.
It is designed with reserved 3 times safety factor based on different construction load to ensure safe construction environment.