Directional Drilling Pilot
Directional drilling pilot is a frequently used power-driven drilling pilot in well drilling, which is available in long-term and high speed drilling of the horizontal boring, especially for drilling works covering shale drilling, limestone drilling, sandstone drilling etc. Steel and cemented carbide materials for the drilling tools are available here to meet specific needs of our customers.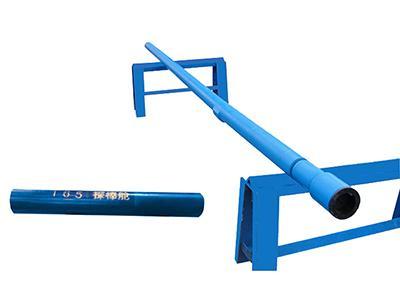 165/172 High torque drill rock motor: High speed of revolution
Cavity Probe/ High flow sub: Signal resistance is small, improve accuracy of orientation;
Mud flow area is large to lower cycle pressure and improve ability of sand return;
Damping device is equipped in the cabin, which could protect cavity from not being damaged by vibration efficiently. It protects cavity probe against shocks and extends service life.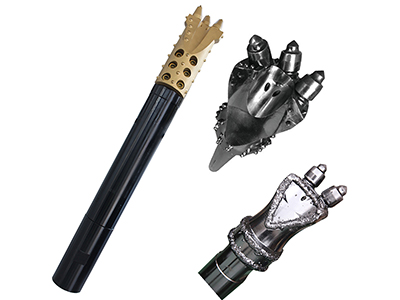 Eagle claw pilot is composed of eagle-claw bits and drilling tools, with the drill bits being mounted in the front part of the drilling tools by screw and discharge of the thread. It has been well accepted by customers for its replacement in carbide bits. We can also provide drill bits replacement services according to the customers' needs.
The hardened steel carbide cutter teeth on the bit are perfect for relatively hard rock formations.
Available in quickly and easily change of carbide cutter teeth
The back water way can help to reduce blockings
There are two optional types for eagle-claw pilot: side load and end-load
Features of side load: Easy dismantle, time and labor saving, non-waterproof
Features of end load: Water-proof, greater torque, compression resistance, high flexure strength, but time-consuming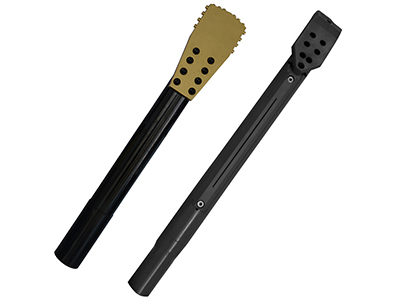 Soft soil drilling pilot is composed of drilling pilot plate and drilling tools, with the directional drilling head being mounted on the forefront of the bit through bolt-on.
Pilot (2 3/8 ~ 6 5/8FT)
Type: Direct connection & Octagonal connection
There are two optional types for soft soil directional drilling pilots: side load and end-load.
Features of side-load drilling pilot: Easy dismantle, time and effort saving.
Features of end-load drilling pilot: Waterproof, greater torque, compression resistance, less likely for bending, but time-consuming.
Features
Being designed with excellent swiveling and cutting performance.
The carbide steel features edge protection, giving the drilling pilot loner service life.
The surface and cutting edge of the drilling pilot are designed with carbide steel materials, making it an ideal choice for soil layer and sandy formation drilling.
The directional drilling pilot and drilling pilot body is perfectly matched with each other, convenient for adjust angles in the drilling work.