Sub Saver & Drive Chuck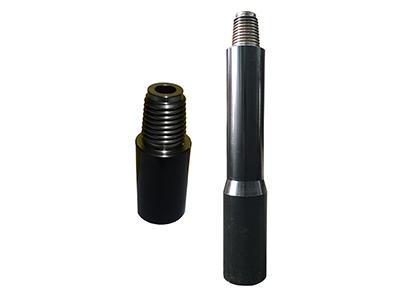 Product Description
Sub saver & drive chuck is able to provide weight to the drill bits. It is made of heat-treated alloy for maximum durability. Located in the bottom of the drill string, drill collar constitutes an important part of downhole drilling. This horizontal directional drilling tool is mainly featured by thick wall (Usually ranging from 38-53mm, 4-6 times of the drill rods), greater gravity and rigidity.
We are able to provide drill factories with horizontal directional drilling tools suitable for18T-800T drilling products.
Available functions for the drill collar
Proving pressure to the drill bits.
Ensuring necessary strength under certain compression conditions.
Reducing vibration, swing, rising and lowering of the drill bit, ensuring normal operation of it.